Tansa was established in 1962 for the purpose of manufacturing clocks and desktop clocks. The company manufactured accurate wheels and automations that had been imported from Switzerland for machinery, chemistry and gas industries. As a result of the great demand for sensitive mechanical components, the company increased the investment made in sensitive machinery components and with the increased number and qualification of its employees, started manufacturing timers for washing machines and dish washers at first, and later started to manufacture a hundred percent."Made in Turkey" pendulum clocks.
Mechanical Engineer M.Sc.
Chairman of Board

Altan Akçaylı
Turnstiles like clockwork.
Boosting its investments with a million German brands loan for its industrial investments after 1980. Tansa was now 2nd large factory worldwide that manufactured clocks. When the company participated in clock industry exhibition in Switzerland, teachers and students of clock manufacturing education association visited the company's stand, asking in astonishment: "do Turks manufacture clocks too"? Afterwards Tansa began exporting mechanical pendulum clocks to Switzerland as well. With the Quartz technology that flourished through the end of 1980s. mechanical clock industry collapsed worldwide.
Tansa was already a part of security sector as the company manufactured watchman clocks. Sector demanded from Tansa reliable turnstiles that could operate many years without compromise from performance. Firstly reviewing turnstiles and how they operate as well as complaints received about common turnstiles, Tansa manufactured a turnstile mechanism that would meet these demands, without even examining any other turnstile mechanism. Should the company have examined a turnstile mechanism, it would inevitably construct a similar mechanism.
With our state-of-the-art machine trail and experienced staff in our modern factory,
we produce all your orders swiftly.
Due to customer satisfaction, Tansa started to produce machine parts in computer controlled CNC machines in order to meet the increasing demand,
Today, in addition to the classic Universal machine tools, CNC lathe, milling cutters and CNC controlled apkant presses make it easy to meet time-limited orders.
Turnstiles like clockwork.
We also manufacture all our electronic systems and cards in our electronic department. Tansa is aware of how quality and precision of our employees will be realized because of the start of industrial life with clock production. Hence, thanks to "turnstiles like clockwork.", we continue to move forward with sure steps in international area.
Inspect our products according to usage areas and safety levels.
Worldwide Safety Transition with our high quality standarts.
Tripod Turnstiles can be used in different structures and purposes since they have been designed and manufactured for both outdoor and indoor use. They can be used for safe and practical passages inside the headquarters of the companies, plazas, factories, schools and ext
Swing Gate Turnstiles are designed for personal and VIP passages. These motorized turnstiles are prefered for handicapped passages also.
Speed Gate Turnstiles are designed specially for indoor use, where prestige and luxury is important such as banks, holdings and plazas. These models enable architects and decorators to work with various types of designs for indoor use.
Full Height Turnstiles are designed to be used both indoor and outdoor such as stadiums, prisons and custody houses with high security requirements to ensure controlled passages. All the models are 2, 3 or 4 winged with straight or U shaped bars, which are combined with each other.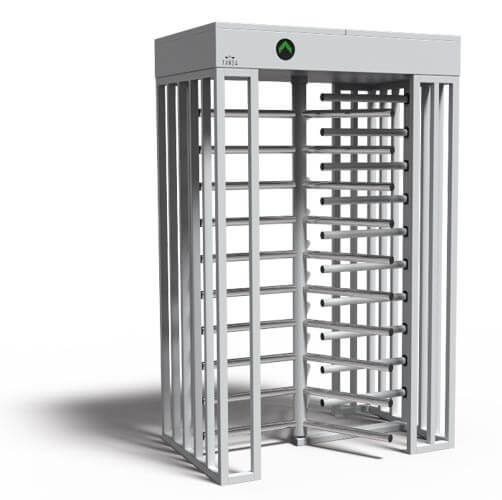 Worldwide Safety Transition
Follow us on social media.